From the PJ Media site comes this story:
A trio of Republican senators today introduced a bill to block NLRB actions in the wake of a D.C. Circuit Court of Appeals ruling that President Obama's recess appointments to the labor authority were unconstitutional.
The Restoring the Constitutional Balance of Power Act of 2013 would prohibit the National Labor Relations Board (NLRB) and Consumer Financial Protection Bureau (CFPB) from enforcing or implementing decisions and regulations without a constitutionally confirmed board or director.
It would also block CFPB's next transfer of funds from the Federal Reserve to carry out any actions that require the approval of a director.  It was introduced by Sens. Lamar Alexander (R-Tenn.), Mike Johanns (R-Neb.), and John Cornyn (R-Texas).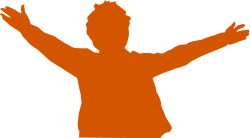 SOME QUESTIONS WE HAVE ARE: WHY ONLY THREE GOP SENATORS? WHY NOT ALL GOP SENATORS?
WHY NOT A PRESS CONFERENCE AND APPEARANCES ON EVERY SUNDAY TALK SHOW WITH GOP SENATORS INSISTING ON THIS BEING THE ONLY TOPIC, WITH EXPLANATION OF WHAT SEPARATION OF POWERS IS, AND THE DANGERS OF A PRESIDENT WHO FEELS QUITE COMFORTABLE DEFYING CONGRESS AND IGNORING THE CONSTITUTION?                         DLH