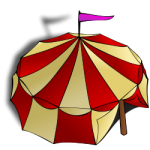 The Scott County Platform Committee issued one of the most pathetic, meatless, unspecific, coalition collapsing platforms I have ever seen.
The real fight at the convention was over a rule change to allow for the incorporation of the most recently passed platform along with the Platform Committee's proposed ridiculous generalities. Republicans should not have to parse words to find out if high-profile issues of the day are covered. We were willing to use their soft words to introduce previous planks with meaning.
Here is what passes for support of gun rights in Scott County: "We support the Iowa Constitution and the U.S. Constitution with all of its amendments being our law"   (which Constitution's amendments the world wants to know).   That's it! What profundity! What educational value! I am serious. Nothing in it about reciprocity, nothing about stand your ground.
They gutted the traditions, of the process. It was entirely unannounced that there would be a major rewrite (pathetic Scott County precinct people are incapable of offering such encompassing profundity of their own at the precinct caucuses). They just did it.  A regrettable unprecedented  power play was used to deny any amendments delivered on time to the HQ with more than the minimum number of required signatures. Mailing them would have supposedly been OK except the the Platform Chairman was not even available to receive the mail. He was on vacation!
Confusion, inattention, the cumbersomeness of the process, misinformation, sore butts controlled. Branstad devotees were the most susceptible. Anybody could have been up there on the dais and they would have followed.
Ronald Reagan had words for such platforms — "it was tainted with pastel colors." In this case pastel would have been vibrant. This was like waving the gin cork over the vermouth glass and calling it a martini.
More on this in coming days.   Nursing a hell of a cold.  Will have quick posts as energy permits.
R Mall