Mall riots
Shootings in certain enclaves


---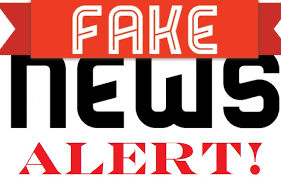 Attn: late breaking "Fake News"?
JUST 24 DAYS REMAIN FOR THE "MALL RIOT DAY" CELEBRATIONS!
"Yoots" and "youngsters" and "unruly teens" are reminded there are just 24 days left in the 'Mall Riots and Vandalism' extravaganza now underway which celebrates the final days of the Barack Obama administration. It marks this unique urban ritual as one of only two major recurring events, involving and affecting a predominately urban black population on which President Obama has not found adequate inspiration to speak out on.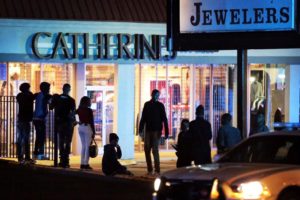 The other is the ongoing violence in his 'adopted' city of Chicago which has taken a terrible toll on the black youth in that community.
The "mall riots" event has become an especially and increasingly popular ritual, gaining in scope and frequency throughout the years since 2009. Large shopping malls and WalMart stores nationwide are particularly favored venues for these events and feature traditional activities including vandalism, looting, and unprovoked attacks on innocent passersby.
(Dubbed "Mall rioting for fun and profit", attendance at the events is especially high during holiday seasons and introduction of new Nike shoe models. )
Make plans now to attend one of the 'grand finale' events near you during Inauguration week
Inspiring today's Fake News report:
Mall Fights Break Out Across the Country 
BEACHWOOD, Ohio (AP) — Fights broke out at malls around the country Monday night sending shoppers, who were looking for post-holiday deals, scrambling for the exits.
No one was seriously injured in the mall melees, which, during the panic, also prompted numerous false reports of gunfire.
Police in Ohio told Cleveland.com that officers used pepper spray to disperse a large crowd following a fight at an upscale shopping mall in Beachwood, just outside of Cleveland.
A report of shots fired was later determined to be unfounded.
However, "shots fired" in Miami and Chicago over the weekend were "founded"
Shootout in South Beach sends dozens of bullets flying across Ocean Drive
Deadly Christmas weekend in Chicago: 12 people fatally shot
(Chicago Police Superintendent Eddie Johnson)  called on Chicago's policymakers to enact stricter gun laws, specifically to increase sentences for repeat gun violence offenders
We are willing to bet that most of the perps of the gun violence in Chicago have them illegally.  And as far as increasing sentencing goes, well maybe Chicago's favorite son Barack missed the memo:
Obama's forgiveness of gun crimes amid push for controls 'incredible hypocrisy'
By David Sherfinski and Stephen Dinan – The Washington Times,  August 9, 2016
Richard Reid was already a two-time felon when authorities searched his Delaware apartment and found marijuana, crack cocaine divided into sales-size plastic bags, powder cocaine, a scale — and a loaded .32 caliber handgun, an unloaded .25 caliber pistol and ammunition for two other types of weapons.
Last week, President Obama commuted Reid's 25-year sentence and made him one of the hundreds of drug users and dealers who the White House says have done enough time.
But at the same time, Mr. Obama forgave scores of gun crimes convictions for the offenders, raising thorny questions about whether the White House is serious about keeping guns out of "the wrong hands" — a refrain of the Obama administration in the wake of mass shootings.
More reading here.    Obama Commutes Scores of Gun Convictions
---
DLH with R Mall