He really is an arrogant SOB
---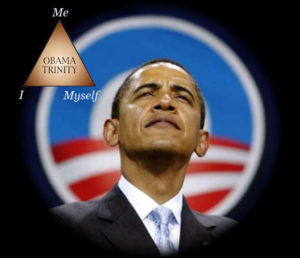 Via the Daily Caller: (excerpts)
It's Pretty Clear Why Obama Wouldn't Have Fared So Well Against Donald Trump
Politico's Bill Scher unceremoniously yanked the one remaining leg out of President Barack Obama's stool in a Wednesday op-ed that described Obama's prospects had he run against President-elect Donald Trump.
Obama claimed in a Monday interview with CNN's David Axelrod that his ground game would have gotten out the minority vote such that he would have surmounted Trump's election efforts in 2016.     . . .

Scher's analysis doesn't, however, highlight that Obama considered himself part of the ballot, as the president stated repeatedly during his campaign speeches on behalf of Clinton. Obama even went as far as to say that if black voters didn't deliver the White House to Clinton in 2016, it would be a direct insult to his legacy.
Black voters nationwide failed to turn out, and other groups like Latinos and white single women came out to vote for Trump in greater numbers than either former Gov. Mitt Romney or Sen. John McCain garnered in 2012 and 2008 against Obama.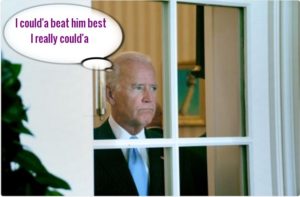 Obama's assertion is a "twofer" of course, a dig at Hillary about how popular he thinks he is, unsullied and all, and at Republicans and Trump as regards his "ground game".  About that ground game, why wasn't it operative for Hillary, was he not trying to be helpful?  Anyway, Obama won  against candidates who were weak on the attack, both of whom played defensive ball. It is likely that Obama would have been even more so "the focus of failure"  and Trump would not have held back.
R Mall