On June 17 we posted an article related to the latest attack on members of the Trump inner circle. That was the charge that Kelleyanne Conway had "violated the Hatch Act". The announcement of this latest "scandal" was breathlessly reported by the liberal media as a finding by the OFFICE OF THE SPECIAL COUNSEL"!!!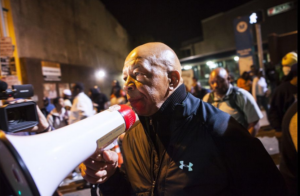 – ON MONDAY, ONE OF THE DEMOCRATS' WANNABE TYRANTS IN CONGRESS, ELIJAH CUMMINGS, 'INVITED' KELLYANNE CONWAY TO APPEAR BEFORE THE 'COMMISSAR'S' HOUSE OVERSIGHT COMMITTEE. (OF COURSE THE 'INVITATION' WAS ACCOMPANIED BY THE THREAT TO SUBPOENA MS. CONWAY IF SHE CHOSE NOT TO ACCEPT THE KINDLY MR. CUMMINGS' "INVITATION".)
– SEEMS THAT ELIJAH WANTS CONWAY TO ANSWER THE CHARGES THAT SHE VIOLATED THE 'HATCH ACT' AS "THE OFFICE OF THE SPECIAL COUNSEL" HAS CONCLUDED.
– AND HERE'S HOW THE MEDIA (THE DAILY MAIL) CHOSE TO REPORT THIS STORY: "The OSC is an independent federal investigative agency that is in charge of enforcing the Hatch Act and is run by Trump-appointee Henry Kerner , who House Democrats also invited to appear on Wednesday."
– AS THE ABOVE MAKES CLEAR, THE DAILY MAIL IS STICKING TO THE PORTRAYAL OF "THE SPECIAL COUNSEL" AS, POSSIBLY, AN ARM OF ROBERT MUELLER'S 'WITCH HUNTING' PARTY, AS "INDEPENDENT", AS NON-PARTISAN AS IT CAN BE, "IN CHARGE OF ENFORCING THE HATCH ACT" (on whose behalf?).
THERE IS NO MENTION RE: THE FACT WE NOTED IN OUR POST LAST WEEK:
"The "Special Counsel"… is actually a liberal Democrat "federal watchdog" organization, more commonly known as the "Citizens for Responsibility in Washington" ("CREW"). It is like any other partisan liberal, progressive "watchdog" group…"MoveOn.org, the "League of Women Voters", the ACLU, Emily's List, the "Progressive Majority", etc.
"CREW's founders were all liberal Democrats. The group was founded to counter conservative groups like Judicial Watch, which I contend would never stoop to such lowlife tactics…they neither need to nor are of such low character and mean spiritedness."
FOR COMMISSAR CUMMINGS TO PUT ON THIS SHOW, USING A PHONY CHARGE BY A NON-OFFICIAL PARTISAN ORGANIZATION AS A BASIS FOR A 'SERIOUS INVESTIGATION' IS NOT ALL THAT ATYPICAL FOR THE DEMOCRATS IN CONGRESS THESE DAYS (PERSONALLY I AM AMAZED THAT THERE ARE PEOPLE WHO ACTUALLY VOTE FOR DIMBULBS LIKE CUMMINGS TO REPRESENT THEM). WHAT MAKES IT WORSE IS THAT A MEDIA ORGANIZATION LIKE THE DAILY MAIL WOULD REPORT A STORY LIKE THIS WITH A STRAIGHT FACE!
We have the same question as that we asked in the earlier piece: "Where is the RNC, conservative pundits, Trump supporters coming out to communicate exactly what a farce this "House "Oversight Committee" is?
And what a strutting, pompous, phony its chairman, Cummings, is?" DLH