When Hollywood is so confusing can Washington be far behind?
 Who do you trust?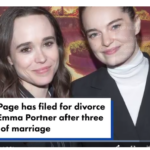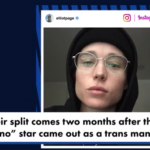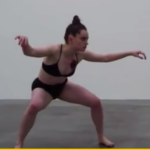 Signals of the day
Hollywood first:
In order to be similarly confused readers need to ubnderstand that Eliot and Emma are two Hollywood type women who are married (two each other )
ELLIOT PORTER FILES FOR DIVORCE FROM EMMA PORTNER
Portner, 26, a professional dancer and choreographer, publicly supported Page's coming out, saying she was "so proud."
"Trans, queer and non-binary people are a gift to this world," Portner said in an Instagram post from Dec. 1. "I also ask for patience & privacy but that you join me in the fervent support of trans life every single day. Elliot's existence is a gift in and of itself. Shine on sweet E. Love you so much."
The first names really got us confused as we were not familiar with either's work. Confusing but not as mind boggling as the relationship, which sounds like something out of The Onion, but it is not.  Nevertheless ascribe our silliness to our pseudo-site "The Leek"
Women are so fickle
Heard in Divorce Court: Said the woman — "I wanted to be married to a woman not a man" . . .  "its like he rejected my very being by assuming a man's role, which is why I married her (him) but only pretend not for "real" like when she now SAYS she's a man.
So now we have a "man" who maybe likes women?  Will wonders never cease!
By the way — Would they appear more normal if they stayed married?
And further by the way Portner masquerades as choreographer — looking at the Portner dance clip (see link) we have seen more elegant martial art routines
---
WITH "DEMOCRAT PATH TO NUCLEAR OPTION ON FILIBUSTER CLOSED", SENATE LEADERS PROCEED ON POWER SHARING AGREEMENT
On Monday, Sens. Kyrsten Sinema (D-AZ) and Joe Manchin (D-WV) both signaled they would not support abolishing the filibuster.
Yeah, sure. If you believe that, I've got a nice piece of property in Wuhan, China that I'll sell to you cheap.
Also, if you have confidence in the word of the Arizona "openly" and the West Virginia "more moderate than thou" senator, by all means, comment on Veritaspac. The 'progressives' at the local media who monitor this site will appreciate you.     dlh