When does dual membership on public governing boards become a conflict
Public input allowed during Supervisors meeting Monday March 15th, County Administration Building, 600 West 4th Street at 5:15 p.m.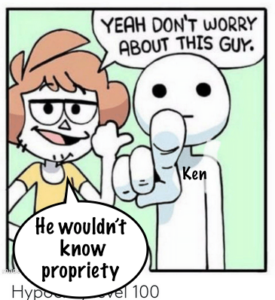 Republican John Maxwell serves as a Scott County Supervisor, a partisan elected office, and also as a member of the North Scott School Board, a nonpartisan elected office.  By virtue of being an elected official to each he becomes a member of the Davenport City Conference Board, comprised of all the elected members of public entities that operate within (even if in part or overlapping) the bounds of the Davenport city limits. The Davenport City Conference Board oversees the Davenport City Assessor's office, an office that effects tax assessments which affects income to the various tax supported entities comprising the Davenport City Conference Board.
Democrats are all aflutter smelling blood, petty little sharks that they are, because a strained reading of arguably irrelevant law by the County Attorney, a Democrat, says there is a "potential conflict" and raised the specter that Iowa judicial precedent requires that Maxwell's status as a Scott County Supervisor is automatically vacant by a sort of forfeit that occurred when he was subsequently elected to the North Scott School Board.
The imagined vacancy on the Scott County Supervisor presents an opportunity for that position to supposedly be filled (until an election is held) by vote of the Auditor, a Democrat (interestingly a person under a cloud now on her way out, effective April 23rd) along with the County Recorder, a Democrat, and the County Treasurer, a Republican.  Dominating that group two-to-one the Democrats would thus be in a position to fill the Supervisors seat which would flip the complexion of that body from majority Republican now, to majority Democrat.  They could do a lot of damage while enjoying incumbency as regards the subsequent election.
This article at The QC Times is an attempt at straight reporting that sets forth some background that we needn't repeat although it somehow neglects to fully analyze the partisan specter in this.  The article does mention the party affiliation of some of the players but not the alleged key ones – Auditor, Recorder and Treasurer or that the partisan make-up of the Supervisors could flip which we have no doubt underlies the motivation of Supervisor Ken Croken — an extremely partisan Democrat — in his paean to propriety and strict reading of the law (see QC Times article).
Scott County Attorney: Supervisor cannot serve on county and school board, citing conflict
Assuming readers are now up to speed on the political scenario and allegations we would suggest that Maxwell announce that he will recuse himself from voting or being part of a quorum on behalf one or another of the entities within the operation of the Davenport City Conference Board until the matter is clarified by legislation mentioned in the article or a serious investigation into the alleged judicial precedent, which we doubt is relevant or controls in the situation at hand.
The opinion of the County Attorney, which is a partisan elected office held currently by a Democrat (who announced his retirement after his term ends in December of 2022), has already demonstrated that his "close readings" of the law somehow exempt or make unactionable the fellow Democrat County Auditor's fiduciary responsibilities as he also remains silent on her electoral malfeasance regarding the March 2nd  special election (Referenced in links above).
Supervisor Croken vacated any claim to being an arbiter of "propriety" by his responses (or lack thereof) to impropriety malfeasance from members of his Party.