ARE WE KEEPING YOU UP, JOE?
Or are you nervous?
Not just once but many times he insults the families, the military and the nation with his watch checking
Sure doesn't look like a smartwatch
Maybe it was getting on to be ice-cream time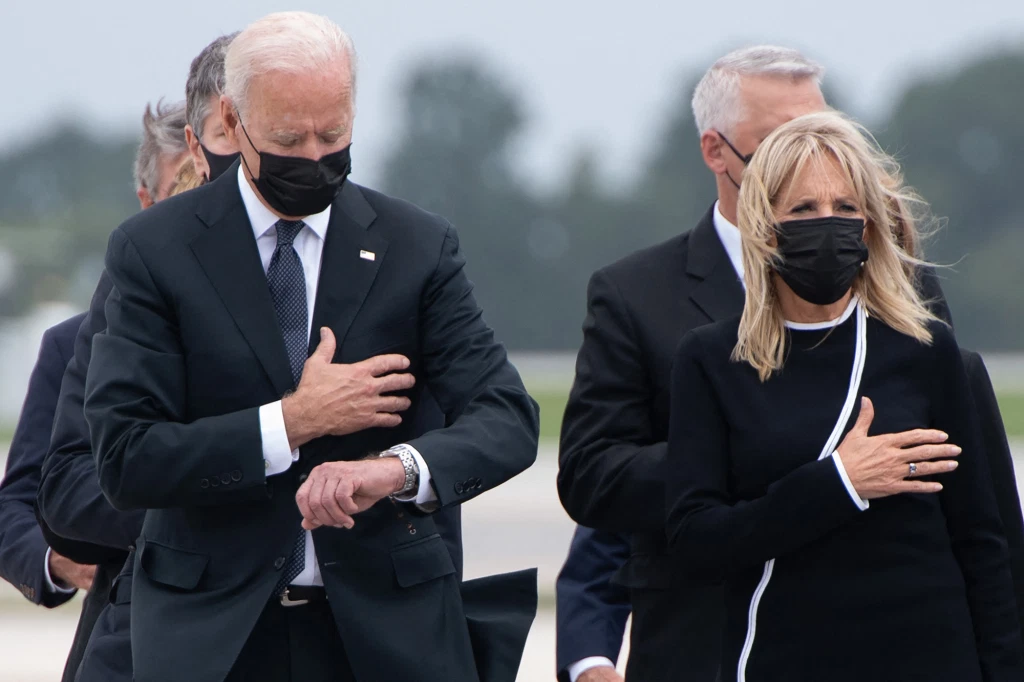 Relax. There's just a few more coffins to be unloaded, buddy.
Related reading: