Comments on local state legislative primary races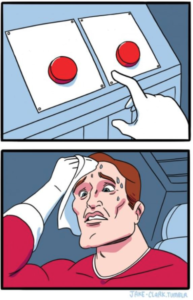 Some legislative districts that have a very small overlap with Scott County are not addressed here.  It should be noted that redistricting altered local boundaries significantly. Because of that candidates referenced to as "incumbent" may have significant new constituencies although they reside in the redrawn district. Races for primary contenders for state legislative races on the ballot in Scott County stack up as follows —
State Senate Primary Races 
SD 35 — Chris Cournoyer, incumbent, is unopposed for the Republican nomination. Democrats have apparently resurrected a former State Senator from decades ago. We have been favorably surprised by Cournoyer and we wish her success. The Dem candidate Joe Brown is unopposed. His resume reads as that of an education bureaucrat. Cournoyer is a former school board president and so should be able to hold her own with that constituency.  Brown at this writing does not have a web site that we could locate.
SD 41 — There is a primary race between Kerry Gruenhagen and Alan Weeks for the Republican nomination. Gruenhagen is a farmer and long-time conservative activist who has chaired conservative confabs in Scott County.  Gruenhagen's resume is strong for the district, he has a great pedigree as well and he is our enthusiastic choice. The Democrats also have a primary
SD 47 –– Republicans have a contest. LeClaire alderman Barry Long and Bettendorf Alderman Scott Webster. Viewing the candidates' internet presence both candidates at a glance are conservatives but Scott Webster clearly addresses specific policies. He is highly recommended by people we trust and for us that rates the nod.  Dems have one person on the ballot.  A physician (endocrinologist) who moved to the area 6 years ago who has no apparent political experience. Her platform appears like she is signaling a bureaucrats-know-best agenda whether it is education or public health ~~ but she will do it better don't you know.  Republicans must win this open seat.
SD 49 — As yet Republicans do not have a candidate.  Ultra-liberal Cindy Winkler will be the Dem candidate. Dems consider the district safe for their abortion on demand agenda, tax and spend irresponsibility,  culture war, bureaucrats replacing parents, lockdowns and tax mandates, etc. Winkler has long lived up to all the worst Dems have to offer.  It is credible that a Republican convention nominee, a candidate in the mold of  Edward Durr who took out the state senate president of Pennsylvania can ride the utter disgust with Biden-Democrat-Winkler policies and performance to victory. Perhaps someone in the district who has run before. The same is possible in other otherwise Democrat free-ride districts in the state and we hope candidates are encouraged and supported.
---
HD 81 — This district is winnable for Republicans.  Two candidates are vying for the Republican nomination — Luanna Stoltenberg and Sean Hanley.  Stoltenberg is my pick in the primary — I have known her for many years, she has worked hard and given generously to Republicans candidates.  She is an energetic person, a gifted speaker with many pro-life appearances, she knows grassroots development.  Her website indicates solid conservative themes. Stoltenberg has been endorsed by Constitutional  Action Network indicating her wide ranging concerns. She also emphasizes her pro-life background, not unlike farmers emphasize ag expertise, cops or military veterans the perspectives that provides. The winner will face the unopposed Democrat — political newcomer Craig Lynn Cooper whose bio indicates he is retired from Genesis Health System as "senior communications specialist" — in other words part of the spokes-holes bureaucracy of a horrendously expensive manipulative industry in bed with big government / Big Pharma — guilty in our humble judgement of aggravating social pathologies during the pandemic .
HD 82 — Incumbent Republican Bobby Kaufman, who was the only Republican state legislator from Johnson County, has now picked up  a portion of Scott County that includes Blue Grass. He is unopposed in the primary and we wish him well.  Democrats have not fielded a candidate for the primary ballot.
HD 93 —  Incumbent Republican Gary Mohr does not have a primary opponent. He has been a responsive generally conservative representative. We wish him well. His apparent Democrat opponent (unopposed in the primary) will be another Democrat political newcomer Ryan Carstensen. We have not found a website for Carstensen. Our lookup of federal political contributions  indicates only very recent contributions at the minimum reporting level of $200. He gave $500 to Liz Mathis – an Emily's list supported Democrat running to oppose incumbent Republican Second District Congressman Ashley Hinson.  He also gave $500 to liberal Democrat (former 1-term congressman) Abby Finkenauer, a person whose positions are "indistinguishable from Bernie Sanders or House socialist squad member AOC". She is in a primary to oppose the winner of the Republican US Senate primary contest between Jim Carlin and Chuck Grassley. A couple of very recent federal contributions to curry Dem Party favor does not indicate political depth for the state office sought but something about the sort of people he supports.  As regards state legislator contributions the minimum that must be reported is only $25 per individual.  We could find no contributions at or above that level ascribed to Carstensen. But hey Democrats this is your state legislation activist, make him your guy — no doubt he swore allegiance to all of your evil policies.
HD 94 — Republican Mike Vondran is unopposed in the primary. Democrat incumbent Phyllis Thede, after 7 terms still a total tool of the Dem bosses, whose campaigns rely on party machine and teacher unions for turnout, maybe this time around can be retired.  Vondran ran against Thede previously but in the old substantially different district.  Dems are just too horrible and we wish Vondran well in the general as the Republican candidate apparent and the good that that can entail.  Nevertheless, as regards voucher proposals for K-12 education which we advocate to the effect that tax dollars ought to follow the student, we are sorry to report that Vondran apparently adopted the silly mantra ~~public money to public schools~~ and suggested to us that special education students would not be adequately served by non-government run schools.  But of course under a voucher program public dollars would still go to government run schools if that is where the parents want to send them. As for special needs students, to the extent that they cost more per student to educate, the extra money for that including federal (which comprises much of the dollar support for their education by the way)  in a well structured proposal would  follow the student.  Proponents of locking kids in inferior and inefficient government run schools with their bloated bureaucracies, liberal to the core, without the opportunity for escape by poorer folks, need to sense what is happening in the schools in their districts (Bettendorf *and Davenport*). Are opponents of vouchers focused on teacher unions or parents, are they focused on educating children or maintaining the disastrous bureaucracies, culture damaging government schools? 
HD 97  — for the love of all that makes this country great, which leaves apparent Democrat nominee Ken Croken out, we pray a Republican is in a position to step forward and be nominated by convention for the as yet open position.  In the same vein as we prescribed for SD 49 — It is credible that a Republican convention nominee, a candidate in the mold of  Edward Durr who took out the state senate president of Pennsylvania can ride the utter disgust with Biden-Democrat-Winkler policies and performance. to victory. Perhaps someone in the district who has run before or someone willing to make a quick splash. Croken is everything bad about Democrats.
In the next post — local county government races