Well why not?  Hasn't Davenport Mayor Bill Gluba demonstrated his team spirit?  We note that President Obama has apologized practically for America's very existence.  We think his administration needs  an official bower and scraper. To reflect the emphasis the administration puts on the activity the person selected will need a title and portfolio.  May we suggest the following picture for Mayor Gluba's portfolio, along with one of the suggested official titles below the picture. The mayor is certainly a person who fits the bill for this now common administration activity.  It is just becoming too time consuming for Obama alone.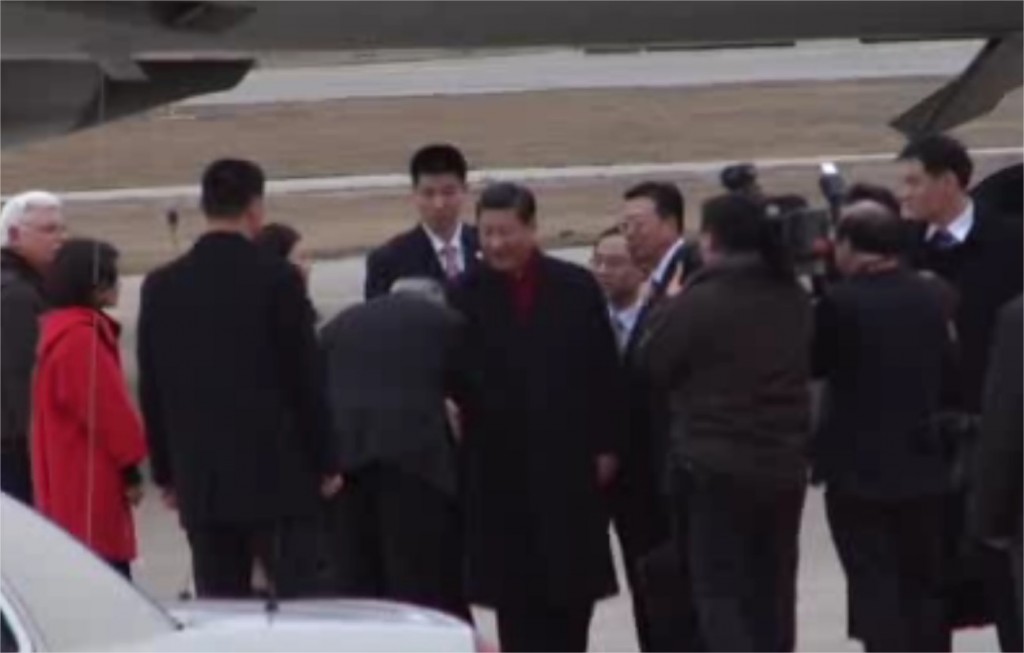 Watch the video at www.wqad.com where you will see that Xi Jinping does not return the so called customary bow, instead he provides barely a coachman's nod.  The security team look rather dumbfounded.  Maybe they anticipate Mayor Gluba will need some help getting up.
http://www.wqad.com/videobeta/458e804c-2759-435a-997b-e924d5d42f56/News/Davenport-Mayor-Bill-Gluba-seizes-the-moment-with-Chinese-vice-president
SWEET 16 POSSIBLE NEW JOB TITLES FOR BILL GLUBA
Emissary of Unctuous
Ambassador of Bootlicking
Just Plain ambASSador
Prostrate Plenipotentiary
Sycophantic Nuncio
Secretary of Sniveling
Agent of the Department of Cowering (Cabinet Level)
Compliant Czar
Commissioner of Crouching
Crawling Currier
Minister of Groveling
Envoy of Docility
Designated Toady
Spokesman for the Joint Commission on Western Capitulation to Islam and Tyranny       the World Over
President's Delegate to the Socialist Convention for  Undermining Christian Values a.k.a. "Social Justice Consortium"
And my favorite, Attache' a Derriere.
Maybe THE ADMINISTRATION could plan a diplomatic swing for Bill.  As a sign of good will toward Islam he might make a side trip to various Islamist  countries persecuting Christians and distribute complimentary nooses at the foot of heads of state therein  . . .  to help with the hanging of Christian Missionaries.
See our earlier commentary here.