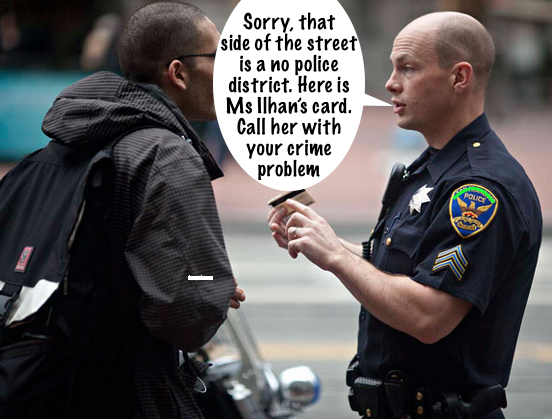 There is, in all this analysis of the shooting of Ashli Babbitt another point that needs to be made.
Every day, the voices of radical leftists…the wildly immature, well-indoctrinated Boston University "economics major", AOC, the potty-mouthed (remember telling her young child on the night she was elected that her goal was to "impeach that mother-f—er" (Trump), Rashida Tlaib, and the ungrateful, morally bankrupt Ilhan Omar, all telling us police should be "defunded" and "abolished" in American cities !
I agree! To the extent only, however, that "policing" in the congressional districts of each of these radicals be abolished!!!
Then, let's see how their voters in the next election embrace their ideas on eliminating "systemic racism"!!!     dlh