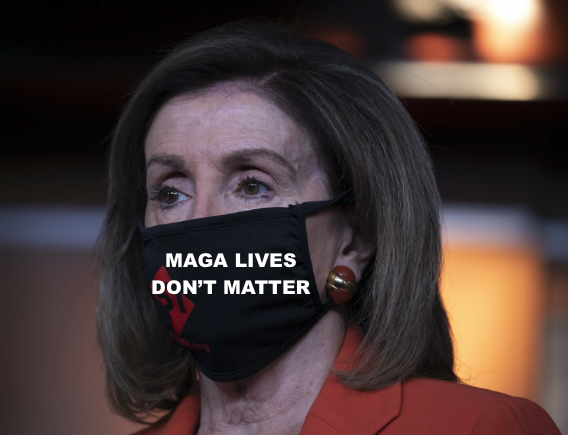 Who Killed Ashli Babbitt? A question going around Washington and the Entire Nation for Months
More and more reporters, news organizations, and pundits are asking every day…but the Government's silence is deafening !
Babbitt was an Air Force veteran.
She was a white woman.
She was a supporter of Donald J. Trump for President.
She went to our nation's Capitol to protest the theft of the 2020 US Presidential election.
She was unarmed and part of the crowd, or, mob, depending on your point of view, who entered the US Capitol building on Jan.6, 2021 to protest the many irregularities in the November election which favored Joe Biden.
She was being non-violent and a physical threat to no one.
Ashli Babbitt was shot dead by a member of the Capitol police; The US government, while announcing it had completely exonerated the officer, within days of the tragedy, has refused to reveal his identity.
Who was the Capitol police officer who killed Ms. Babbitt?
Despite the government's unwillingness to reveal his identity, the responsible officer is known by many in the media. But since the government is unwilling to confirm his identity and the 'mainstream media' is unwilling to demand that he be identified, suspicion is heightened that there are perhaps reasons that most Americans would be shocked to learn due to the unequal treatment one receives if they are friends of the ruling regime.
So…why has the Biden administration refused to release the name of the officer who shot and killed the unarmed white female, Ashli Babbitt?
Is it because he is Black?
Is it because he is a high ranking Black Capitol police officer?
Is it because he is utterly incompetent…someone who might forget and leave his firearm in a restroom in the Capitol?
Is it because his action was in gross violation of rules and protocols for Capitol police officers?
One answer to why the officer's name has not been released is provided in the article below. Briefly, the reason is that the Capitol police enjoy a privilege no other police dept. does:    dlh
So by Pelosi Schumer standards the press and  the public, not to mention the families of George Floyd, Eric Garner, Michael Brown, Tamir Rice, Freddie Gray, Philando Castile had no right to know the names of the police officers who killed those individuals, legitimately or not, and without a name, no right to effective independent examination of the propriety of the officer involved shootings, the "mindset" and prejudices, etc. of the officers involved and none of the officers involved had any reason to protect their privacy, nor had reason to fear for their safety . . .