Wind energy subsidy is back up to over $94 million
Grassley slopped the hogs — cosponsored spending amendment boondoggle
Floor statement analyzed by us for swine dysentery
Goes against district platforms; spending was opposed by over 3/4 of Republican Senate caucus


---
Commentary below delightful graphic from wattsupwiththat: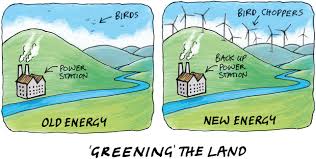 From Timothy Cama writing at The Hill  (excerpt)
Senate votes to increase wind energy funding 
The Senate passed an amendment Tuesday that would keep funding for wind energy research and development at its current level and restore a cut that appropriators had put into their bill.
The amendment, from Sens. Jeff Merkley (D-Ore.) and Chuck Grassley (R-Iowa), would provide $95.4 million for the Department of Energy's wind program, up from the $80 million in the bill proposed by Sen. Lamar Alexander (R-Tenn.).
Alexander, chairman of the subcommittee that oversees energy and water spending bill, is a frequent critic of wind energy, which he says gets too much government assistance and should compete on its own.  (snip)
Alexander defended the funding level in the original bill.
"I wonder if the American taxpayers wouldn't think that $32 billion is enough to spend on giant windmills," Alexander said. "That's the amount that the Congressional Research Service has said that Congress has spent of taxpayers' money to subsidize wealthy people so they can build giant wind turbines across America."
The vote on the Merkin Merkley proposal was 54 yeas and 42 nays. All but two of those voting against continuing the crony capitalist boondoggle were Republicans. The Democrat exceptions were Dianne Feinstein and Joe Manchin.  Cruz and Toomey missed the vote but both are on record as opposing the subsidy and Toomey tried to kill it in his committee. Both were doing necessary work opposing perhaps the most extravagant crony capitalist of them all, Donald Trump.
That Grassley was all in on the proposal is disappointing.  That he was joined by 11 other Republicans is that much more disappointing . However, to their credit, the measure was still opposed by 75% of the Republican caucus.  The other Republicans supporting continuation of the boondoggle were Iowa's Ernst, Collins of Maine, Gardner of Colorado, Graham of S. Carolina, Heller of Nevada, Hoeven of N. Dakota, Kirk of Illinois, Moran of Kansas, Portman of Ohio, Rounds and Thune of S. Dakota.
Senators Grassley and Ernst disregarded the economics of wind energy and the considered opinion of Republican delegate/activists who have not. Such sentiment was very recently reflected in Iowa's four Congressional District conventions with each one opposing government subsidies. For reference, District 1 opposed such subsidies and distortions @ 5.1 (and by implication in other planks) District 2 opposed such subsidies and distortions @ 5.02 (and by implication in other planks) District 3 opposed such subsidies and distortions @ 5.2 (and by implication in other planks) and District 4 opposed such subsidies and distortions in their Commerce Section @ 1 (and also by implication in other planks).
Here at veritaspac.com we have posted a number of articles about the wind energy boondoggle, the unreliability of wind as an energy source, and studies that have indicated that wind energy creation is not environmentally sound. A partial set of links to them is set forth below:
Take note Iowa greenies with your hands out and smug on
Ethanol and Wind — Impose Blights In More Ways Than One
Ahem, We Told You So 
"This Is A Stickup" 
Time For Big Wind To Stop Sucking Tax Dollars
Lady Bird Johnson – Needed More Than Ever – To Fight Wind Farms 
Does Iowa Really Get 20% of Its Electricity Needs From Wind? 
Tax Dollars Gone With the Wind
We have also emphasized the existence of the May 4th, 21014 statement by Warren Buffet, chairman of Berkshire -Hathaway which owns Mid American Energy, the preeminent wind generation utility in Iowa to the parent companies shareholders:
"we get a tax credit if we build a lot of wind farms. That's the only reason to build them. They don't make sense without the tax credit."
That statement, late in the "maturity" of wind energy development, should be impressed on every governmental entity considering subsidizing such developments.
Senator Grassleys' comments on the floor in support of his and Merkley's amendment employs non sequiturs and  the regrettable adoption of a narrative that because one energy source is supposedly subsidized  (however debatable the accusation) fairness requires endlessly subsidizing any industry wanting to make a claim. If the accusation is true, no contention by him is made that  subsidization (tax incentives and the like0 should stop for all of them.
We will set forth Senator Grassly's comments interspersed with our own in coming days.
R Mall with DLH