I G Report: Comey Violated FBI Policies, Leaked Information To The Media, Hid Memos in His Home w/o Notifying the Bureau;
But, That's OK…Nuthin' Much to See Here
– Guess this clears the way for Comey to sue, claiming misfiring was "illegal", like similar suits by McCabe and Strzok*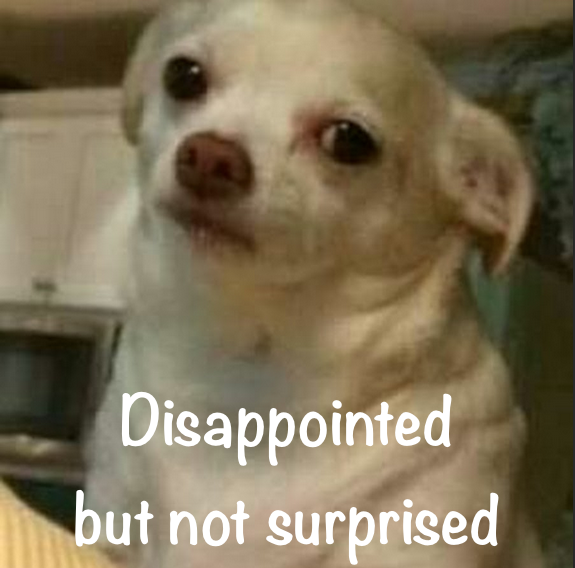 Last week we wrote in Veritaspac that: "You'll be close to understanding… (the Left's disappointment when their "Russian Hoax Scandal" blew up in their face)… if the coming DOJ Inspector General's report and the "Barr Investigation", after all the breathlessly reported leaks, rumors, and "preliminary reports"… fail to deliver. A vast number of the American people were so sure that, at last, "justice will be saved, and, the 'good guys' were going to win a 'big one 'for "the Gipper". (IG Report: "The revelations may be damning – but nothing will be done about it"
At the time we wrote that "Those same powerful forces who attempted this unprecedented overthrow of the government of the United States of America are still in existence, still maintain a presence in key areas of our federal government and justice system, the nation's media, education system, and all of our major cultural and religious institutions.
"In every area, the perpetrators, their accomplices, supporters, and abettors are active in preventing the exposure of the full picture of the massive corruption which nearly destroyed our great nation and remains today, and will for the foreseeable future, a palpable threat."
It now appears, however, that even those few we thought were on the side of justice and the rule of law, and had the skill and courage to seek and impose it are, in the final analysis, just some more of the 'deep state' (DS) apparatus.
We had already determined, in our view, that Trump-appointed FBI Director Christopher Wray was part of the DS operation. He had amply demonstrated, by his stonewalling, redacting, and 'foot dragging' on any request for information about apparent wrongdoing in the Bureau, DOJ, or the corrupt Obama administration, that he was a "Charter DS member" in good standing.
Michael Horowitz, the DOJ Inspector General, though, was considered, by the "keen observer/experts" in Washington to be "the squeaky clean one".
That started to show signs of another "misdirection" by the "experts" when Horowitz released his report on the Hillary "investigation"…detailing all the corruption that went on with that, but then, determined, "wasn't any 'political bias' there". Oh sure, Strzok and Page wrote a few 'ill-chosen' emails, but, so what?
But then, at last the guys in the "white hats" arrived, AG William Barr and U S Attorney, John Durham…at last!
So, here we are:
WASHINGTON (AP) — IG Report: Former FBI Director James Comey violated FBI policies in his handling of memos documenting private conversations with President Donald Trump, the Justice Department's inspector general said Thursday.
The watchdog office said Comey broke bureau rules by giving one memo containing unclassified information to a friend with instructions to share the contents with a reporter. Comey also failed to notify the FBI after he was dismissed in May 2017 that he had retained some of the memos in a safe at home, the report said.
"By not safeguarding sensitive information obtained during the course of his FBI employment, and by using it to create public pressure for official action, Comey set a dangerous example for the over 35,000 current FBI employees_and the many thousands more former FBI employees_who similarly have access to or knowledge of non-public information," the report says.
– "What was not permitted was the unauthorized disclosure of sensitive investigative information, obtained during the course of FBI employment, in order to achieve a personally desired outcome,"
– "But the report denied Trump and his supporters, who have repeatedly accused Comey of leaking classified information, total vindication. It found that none of the information shared by him or his attorneys with anyone in the media was classified, and the Justice Department has declined to prosecute Comey."
– "Comey said he considered his memos to be personal rather than government documents, and it never would've occurred to him to give them back to the FBI after he was fired. The inspector general's office disagreed, citing policy that FBI employees must give up all documents with FBI information once they leave the bureau."
– "A spokesman for Horowitz declined to comment Thursday. But Comey noted on Twitter that the inspector general found no evidence he or his lawyers ever shared classified information with reporters."
(Our comment: We're guessing that if Comey and his lawyers DID share classified information with reporters, IG Horowitz would find there was no "intent" on the former FBI Director's part to illegally do anything.)
As we wrote last week, "If, as some believe with some justification, that a truly full exposition would jeopardize the future, and personal freedom of the highest level government officials, current and former, would disclosure even be permitted…?"
We don't think so. DLH
———–
*McCabe was dismissed in March 2018 for inappropriately leaking classified information to the media. He sued , claiming his termination—for failing to disclose conversations with a reporter about pending investigations—was illegal, reported Bloomberg News. A day prior, Peter Strzok filed a separate lawsuit for the same reasons, although he and McCabe are not represented by the same law firms.