An Excellent Conservative Columnist Fired for Failing to Reflect the "Values" of a Liberal Newspaper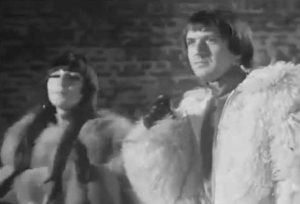 Since he was fired from the Aspen Times by email at Christmas time, conservative columnist Glenn Beaton is continuing to write his column at his own website (https://theaspenbeat.com).
We recommend Beaton to readers because he is not only a conservative, a Trump supporter, but also a clever and insightful political observer and writer.
And, the fact that after 7 years as the most popular columnist at the liberal Aspen Times, he was fired because "his "values" conflict with those of the newspaper…"
Wow! What could commend Mr. Beaton to the affection of conservatives everywhere more than such an "endorsement"! You GO, Glenn Beaton!  (Incidentally, another favorite website of ours, The PowerLine, see below, also strongly recommends Beaton's column).  dlh
———————————-
POSTED ON POWERLINE, DECEMBER 26, 2019 BY SCOTT JOHNSON  AND THE BEATON GOES ON
The Aspen Times deposited the metaphorical lump of coal in conservative columnist Glenn Beaton's Christmas stocking this year. After a seven-year run as the paper's one and only conservative columnist as well as its most widely read columnist, period, the editors terminated him. 
The reason given for Glenn's abrupt firing was that his "values" conflict with those of the newspaper. Glenn is a Trump supporter and has been critical of the Democratic candidates for president, as in this November 17 column. As it turns out, Glenn's Christmas column was his last for the newspaper.    . . .