Biden Harris Border Policy not only treasonous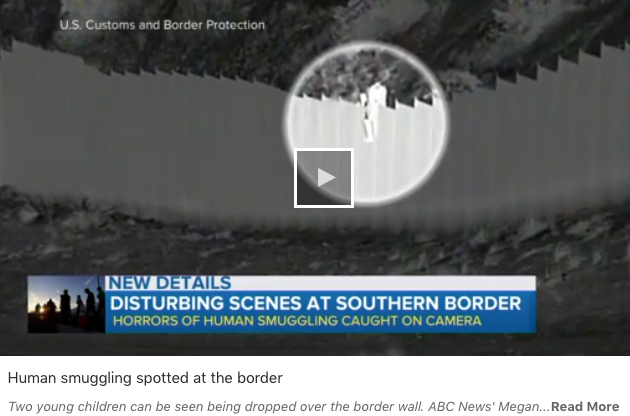 ABC NEWS video SHOWS SMUGGLERS DROPPING CHILDREN OFF 14 FOOT BORDER WALL 
This Is "Who We Are"!!
The "Welcome Mat" is out. The "Biden-Harris Administration" is inviting anyone who wishes to come to the United States…"enjoy our 'freedom', free education, free health care…luxurious hotel accommodations while you wait to be 'settled' near your fellow countrymen somewhere in the USA. No screening or identity verification necessary"
Even if it means handing over your children, even toddlers, to the Cartel's smugglers…who collect anywhere from $3000 to $10,000 to literally 'throw them over the border', as this video so starkly shows.
"They just want a "better life" for their children, compassionate Americans are told.
Really…in every case?
The facts are, in many cases, the parents are willing to risk the lives of their children in the belief, broadcast widely by Joe Biden and many Democrats, that , if the kids make it to the US, the parents will then be able to join them and all will reap the fruits of American taxpayers' "generosity".
American parents, willing to risk the lives of their children for their own gain and benefit would be correctly seen as "unfit parents", and possibly lose their parental rights, and even be jailed for 'child abuse'. (It's a "societal norm" thing, you know?)