Clarice Feldmann touches on a range of important issues
Voters' rights, Capitol Police, or, "Secret Police", January 6 Abuses and Corruptions
As corrupt as our Courts and Judges and FBI are, does anybody else notice what is being done to American citizens whose only "offense" might be that they were in Washington D.C. on January 6?  Clarice delves into the matter with gusto but our comments are triggered especially by her analysis of Democrat schemes to make cheating at voting easy.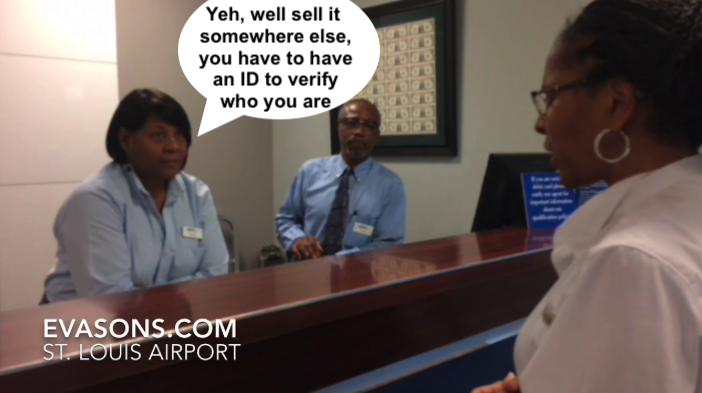 The Democratic Party and Its Elected senators and representatives are 'hot' about the the "Jim Crow-like" voting rights legislation GOP is supporting in various states, especially those pertaining to "Voter ID". Requiring voters to verify who they are is considered by Democrats to be unfair, illegal, discriminatory, and just plain god-awful because many would-be Black voters either refuse to have any form of photo ID, or are too dumb to know where and how to get it!
WE ASK: "WHY THEN ARE NOT NOT DOCTORS, HOSPITALS, AIRLINES, HOTELS, CAR RENTALS, BANKS, AND MANY, MANY OTHER COMPANIES, INSTITUTIONS, AGENCIES, AND ORGANIZATIONS CHARGED FOR RACIAL DiSCRIMINATION?"
How many "disadvantaged minorities"  cannot get hotel accommodations because they lack photo ID (or any form of personal identification)?; What do disadvantaged minorities do when they go to see a doctor and a Photo ID is required?
Turns out most agree with Republicans
Clarice notes, Just the News reported, "A strong, 62% majority of registered voters believe that Americans should have to provide photo identification when submitting a mail-in ballot, according to a new Just the News Daily Poll with Scott Rasmussen.
"Just 23% of respondents said voters should not be required to include their photo ID with mail-in ballots.
"Responses in favor of a photo ID requirement include 78% of Republicans, 50% of Democrats, and 60% of independents. An equal number of white and Hispanic respondents favored the rule, as did 51% of black voters."
The people behind resistance to voting security are not those allegedly harmed but the Democrat operatives who need laxity in order to insure winning elections.
Read more:
https://www.americanthinker.com/articles/2021/07/you_are_now_in_the_totalitarian_zone.html#ixzz70KIWhdrE