Here in Iowa we see more and more resemblance *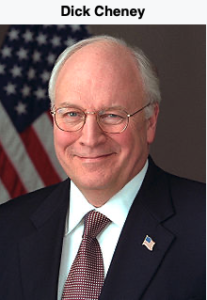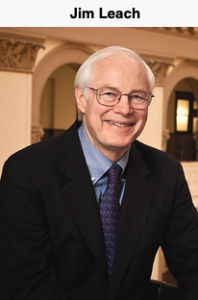 George Bush, I and II, the entire Bush family, the nutty Liz Cheney, lately Ted Cruz, and now, Dick Cheney!
With the exception of 'Loopy Liz' , these are Republicans whom at one time, I supported wholeheartedly and had great confidence in and respect for.
It seems though, that now, each day we learn that their image as solid conservatives, respectful of our nation's heritage, values, and founding principles, a love for their country above personal interests…all, was just that, an "image", or rather, a political "mirage".
I have wondered how Vice President Cheney could stand to hear his daughter, day after day, make remarkably ignorant statements, insulting the political party and the nation he served for many years.
Now I know. Dick Cheney was just another mediocre political hack who was a good actor. His daughter, as execrable as she is, is just a 'chip off the old block'.       dlh
From The Daily Mail:
Liz and Dick Cheney stand ALONE as the only two Republicans in the chamber during Nancy Pelosi's moment of silence: Former VP tears into GOP leaders for their response to January 6th and kicking his daughter out
• Pelosi organized a moment of silence in the chamber as part of the Jan. 6th commemorations 
• GOP Rep. Liz Cheney and her father, former vice president Dick, were the only Republicans in attendance 
• The 80-year-old Cheney then tore into the leadership of his own party and said he doesn't recognize it 
•  'It's not leadership that resembles any of the folks I knew when I was here for ten years,' he told reporters
• He tore into Republicans for how they handled the January 6 aftermath and not protecting the constitution 
• House moment of silence came after Biden blamed Trump for January 6 and mocked his 'bruised ego'
• The president accused the president and his supporters of 'holding a throat to the dagger of democracy' 
• Trump released three furious statements in response and called Biden's speech 'political theater'
---
Related reading:
Dick Cheney Plays the Fool, and Mistakes Us for One. (Highly recommended)
Liz Cheney Melts Down When Asked a Question That Does-in the Jan. 6 Committee.
RINO Liz Cheney's January 6 Fox News Interview Did Not Go How She Wanted
---
*One of the most execrable RINO turncoats hailed from these parts although it was too cow-townish for him to live here  (sort of like Liz Cheney's attitude toward Wyoming for most of her life).  Leach endorsed Barack Obama and Joe Biden on the record. He cemented his bonafides long before that with the RINOs but angling for a position in the Obama cabinet required certain performances.  He gave it to them but all they gave him was Humanities something or other.   Liz Chaney has been vociferous in opposing Trump  and Trump supporters and has been disavowed by the Wyoming GOP. Leach was declared persona non grata by his home county Republicans but alas, as is typical of the state's GOP, such a similar disavowal somehow did not seem appropriate or something.  The vestiges of Leachism in Iowa is still alive.